Every year, we anticipate the new releases from the classic, posh line of The Proper Peony. These unique dresses and jon jons feature an unparalleled attention to detail with their hand-stitched accents and timeless designs. This past Friday, The Proper Peony released images of their Fall-Winter Collection and we are absolutely in love! Due to their exclusivity, these pieces come in extremely limited quantities and cannot be purchased online. This ensures that your little one has a one-of-a-kind piece that is perfect for special occasions, pictures and more!
Check out the "properly perfect" pieces we'll be carrying from this lovely collection. If you're interested in purchasing one of these gorgeous pieces, give us a call at 229.226.2466 or email [email protected]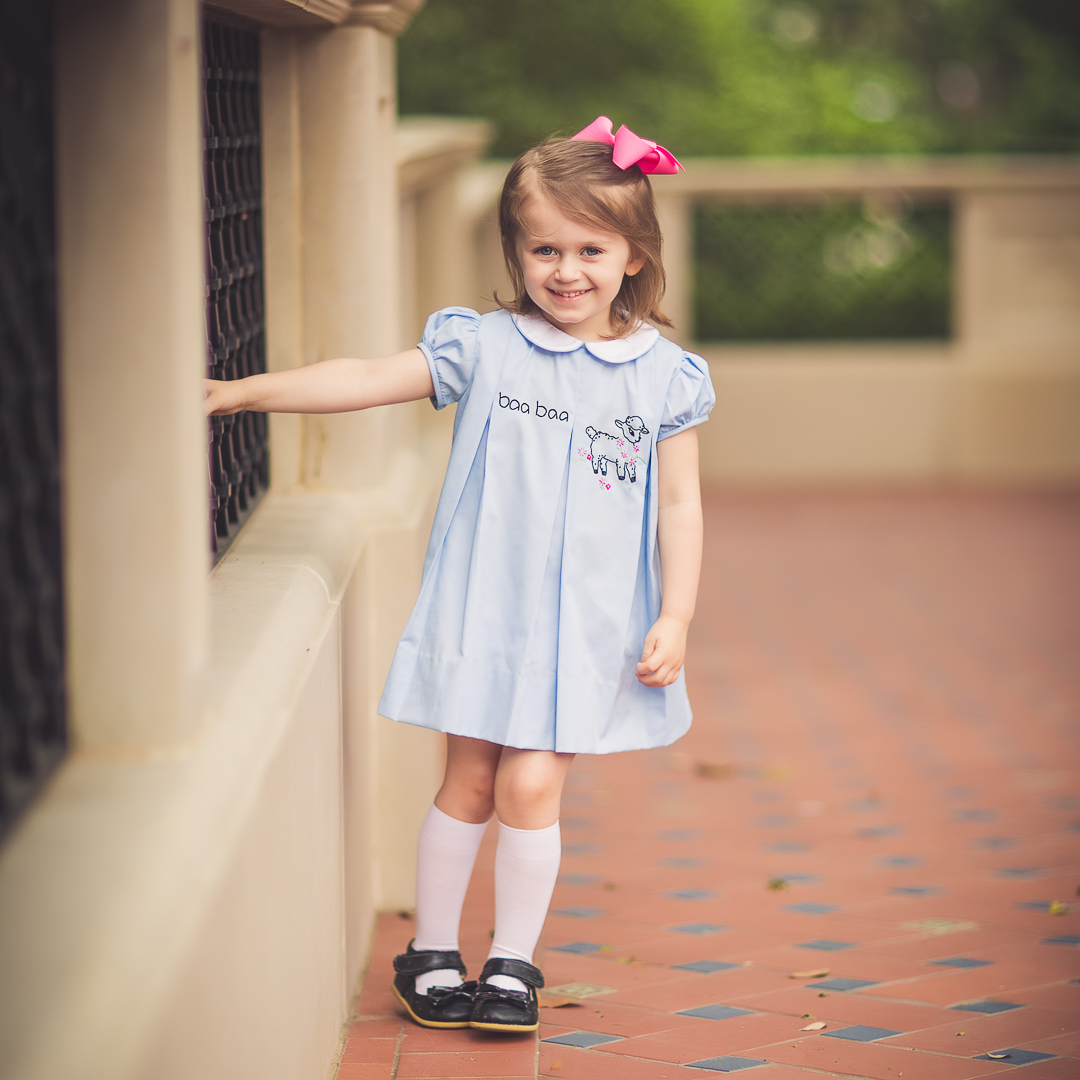 Baa Baa Black Sheep Dress
Featuring a light blue hue, classic stitching and a preppy peter pan collar, this dress pays homage to a beloved nursery rhyme. Pair this sweet outfit with knee high socks and classic mary janes for a sweet and preppy ensemble!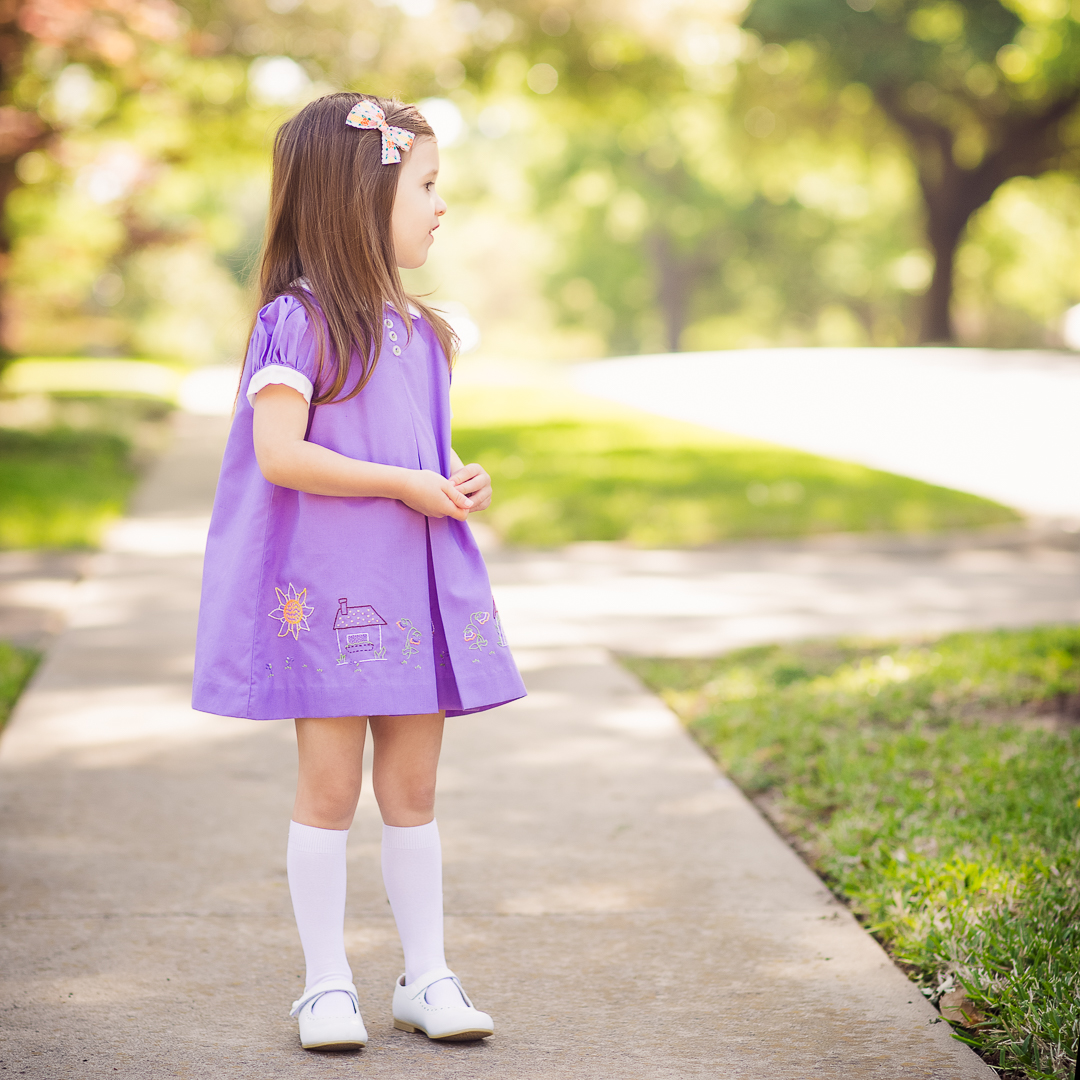 Home Sweet Home Dress
A lavender hue, a center pleat and a colorful home scene stitched at the bottom-what's not to love about this sweet dress?! This classic ensemble can be worn year round with a light cardigan during the cooler months.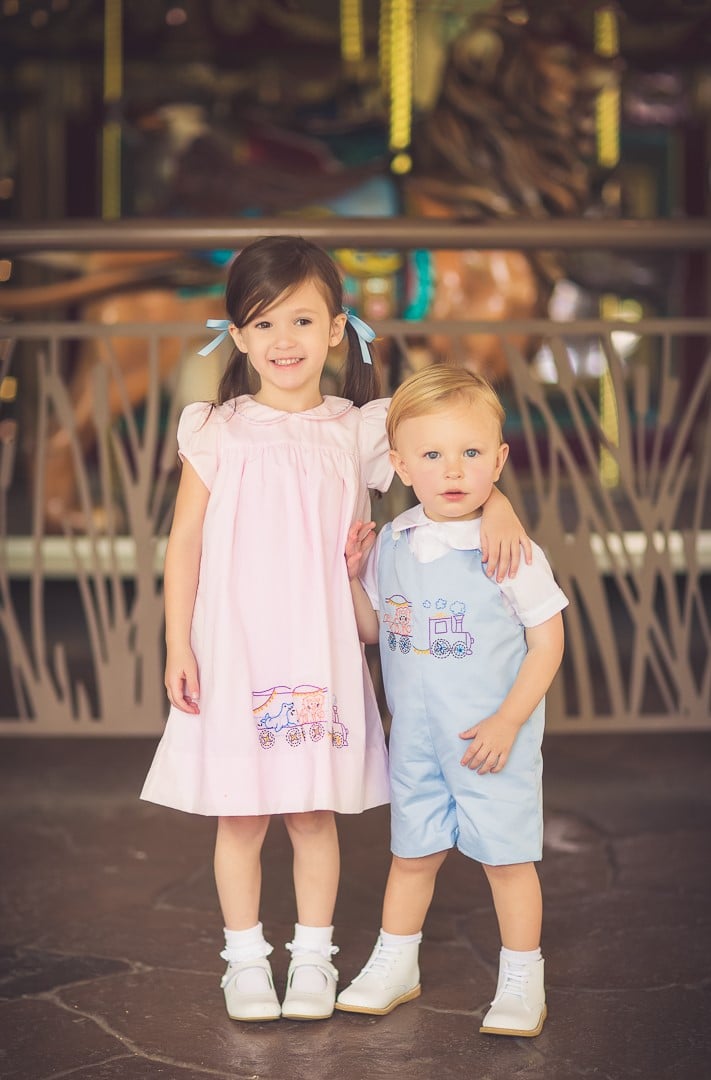 Under the Big Top Dress & Coordinating Jon Jon
Is there anything sweeter than matching siblings or cousins?! This beautiful set features a colorful stitched scene of circus animals on a train. The contrasting pink and blue solid colors complement each other perfectly for a precious sibling set!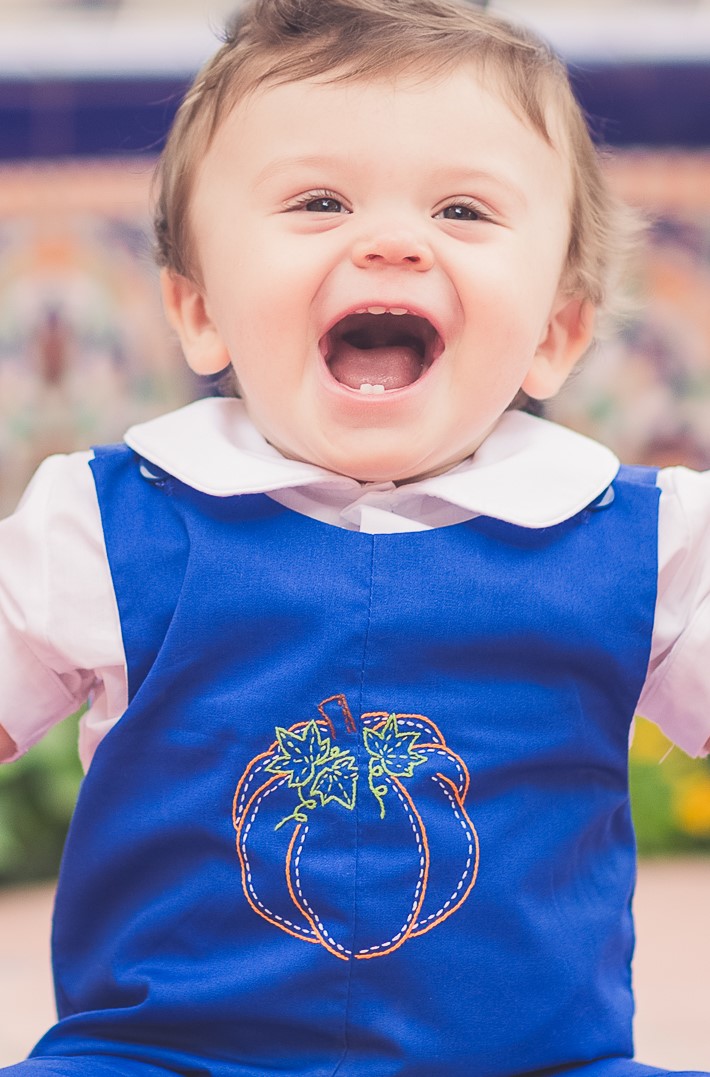 Peter Pumpkin Jon Jon
Featuring a royal blue hue and a stitched pumpkin silhouette, this sweet jon jon is perfect for Halloween, Thanksgiving and all things Fall! In addition, this jon jon pairs perfectly with our matching Pollie Pumpkin dress for sisters or girl cousins.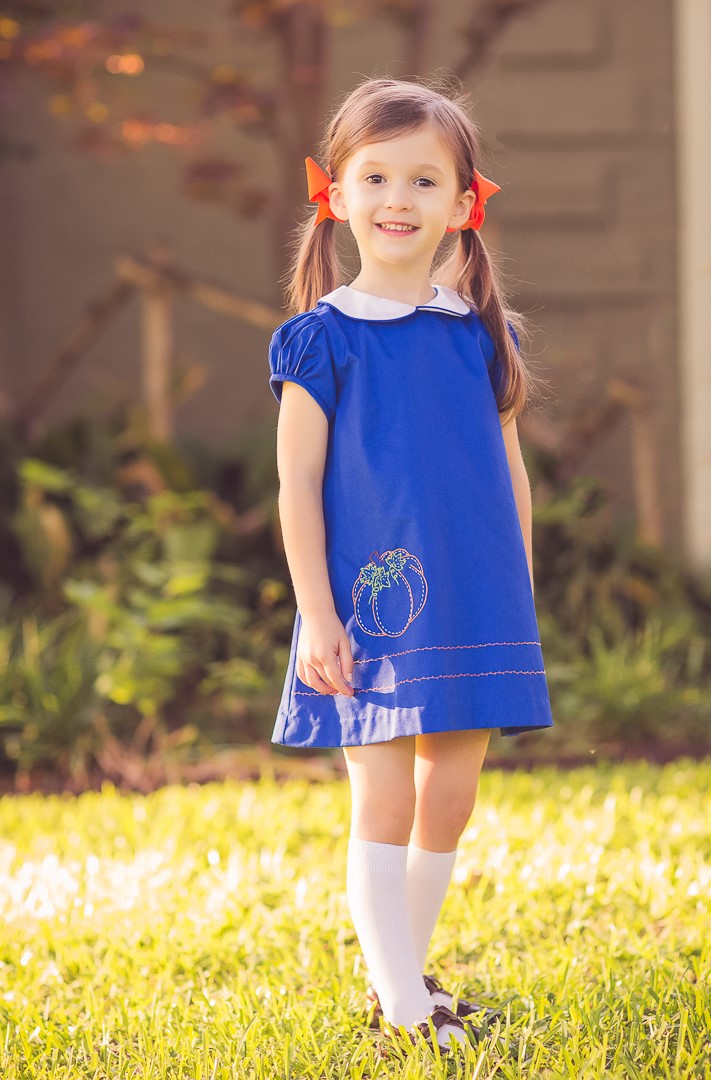 Pollie Pumpkin Dress
With the classic peter pan collar, royal blue hue and stitched pumpkin on the front, this dress is absolute Fall perfection! Add a orange grosgrain bow and your little gal is ready for Halloween, Thanksgiving and more!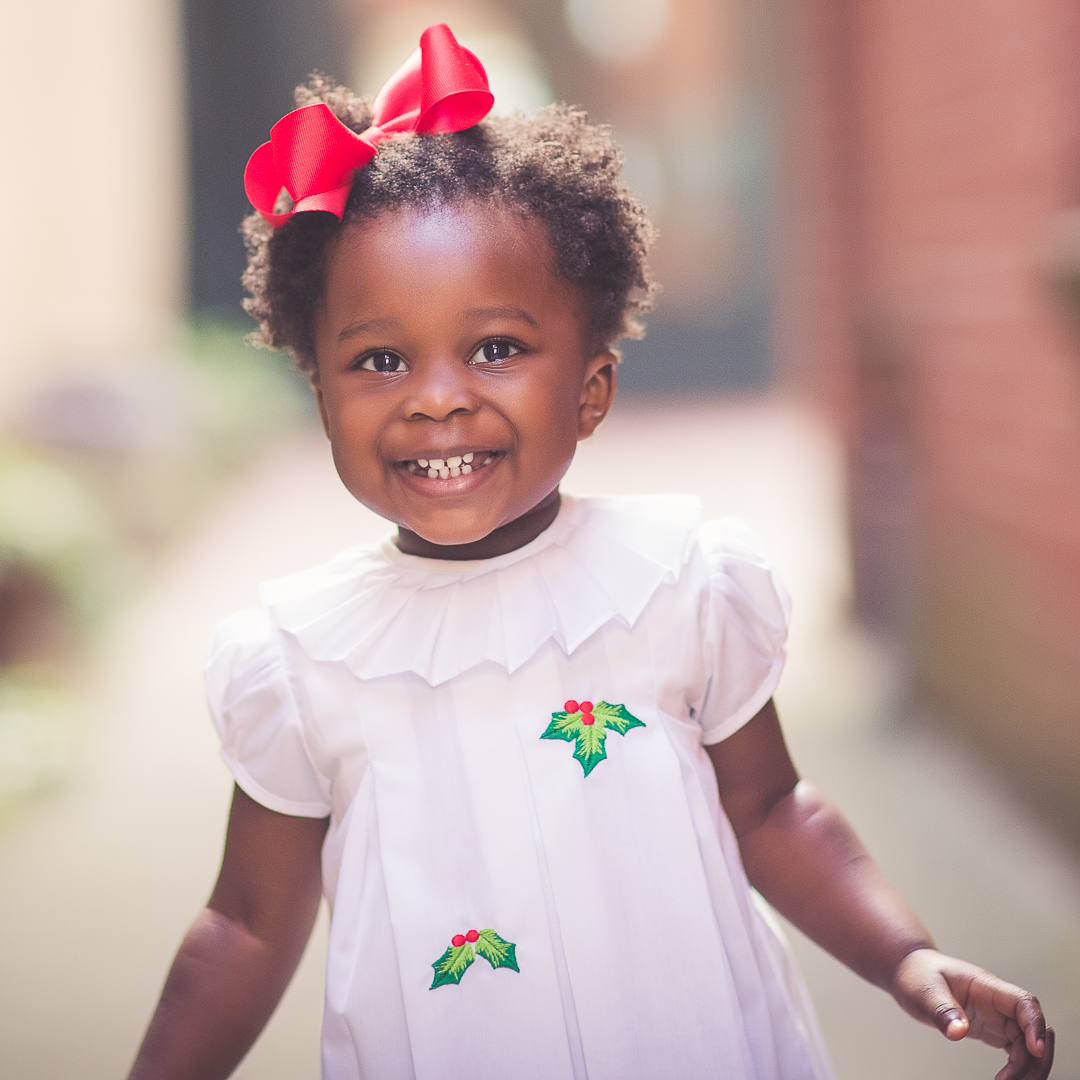 Holly Dress
This simple, sweet dress is one of our employee favorites with its classic white hue, trio of embroidered holly and pleated collar. Add some red patent leather mary janes for a festive, photo worthy ensemble for the holidays!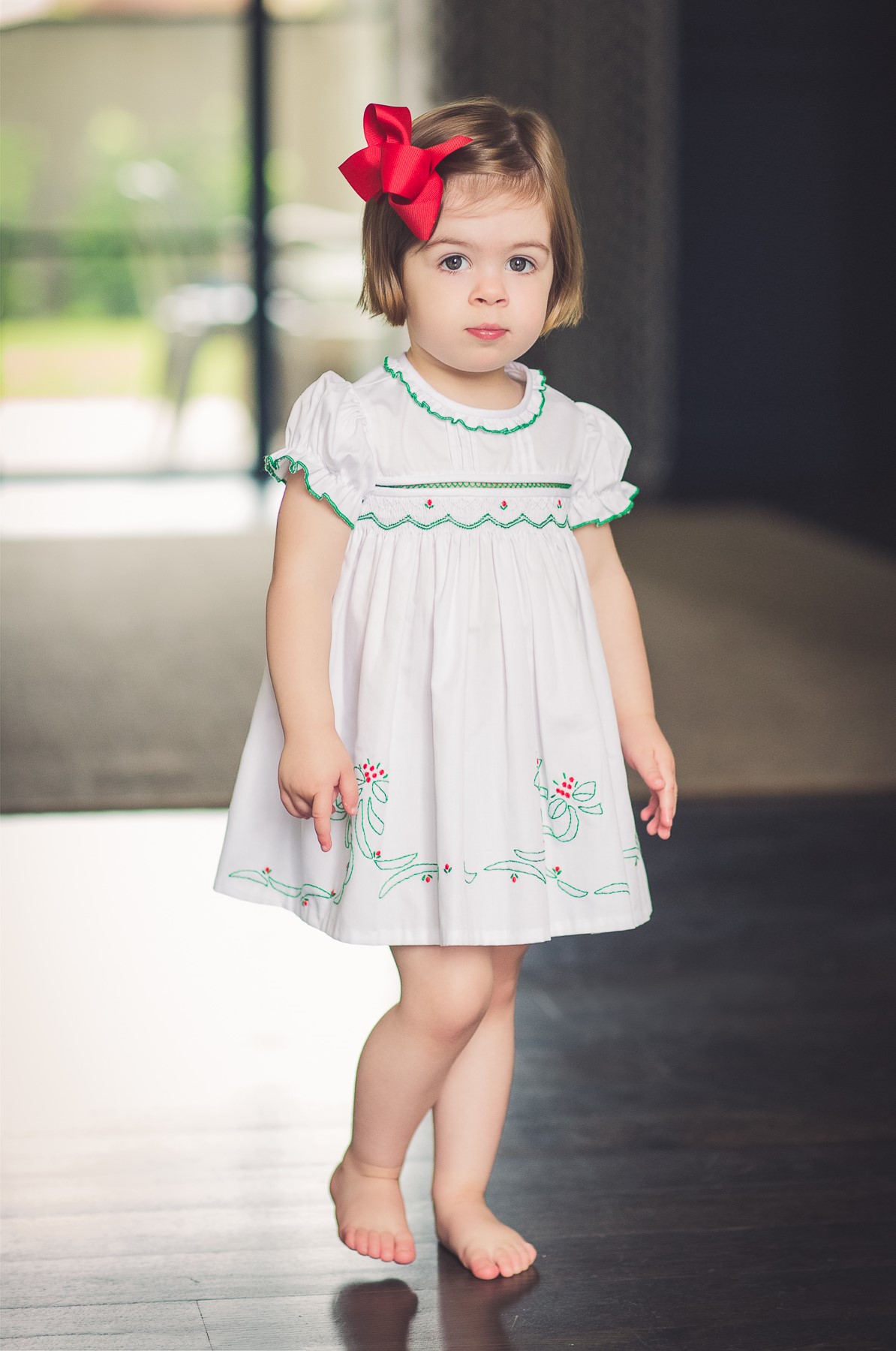 Classic Poinsettia Dress
This gorgeous Christmas dress features green trim and a classic white hue with red embroidery accents. Add a satin bow for a stunning holiday ensemble!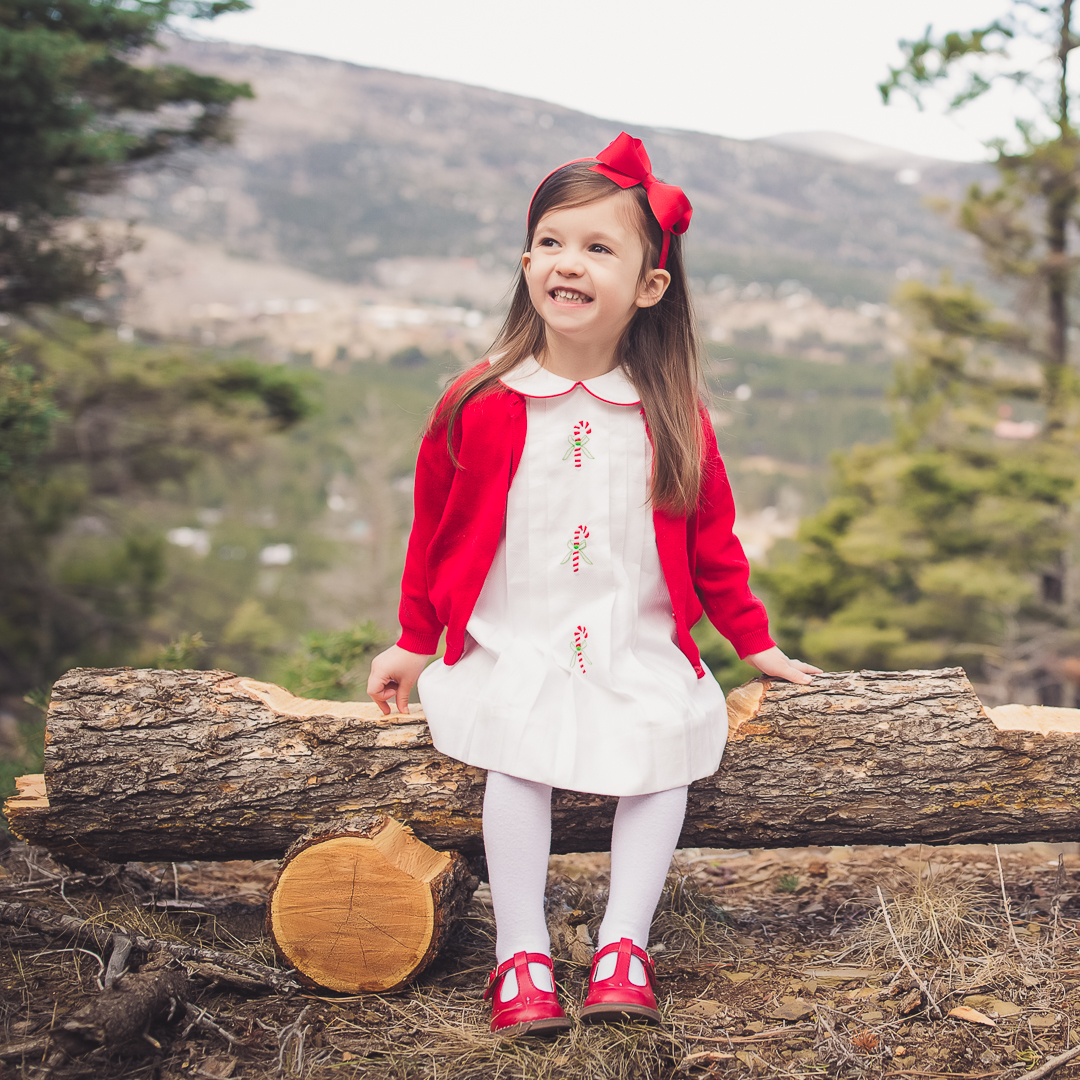 Winter White Candy Cane Dress
Pleated detailing, a trio of embroidered candy canes and a red piped collar make this sweet dress a properly perfect addition to your little one's holiday collection. Add a red cardigan for those chilly days!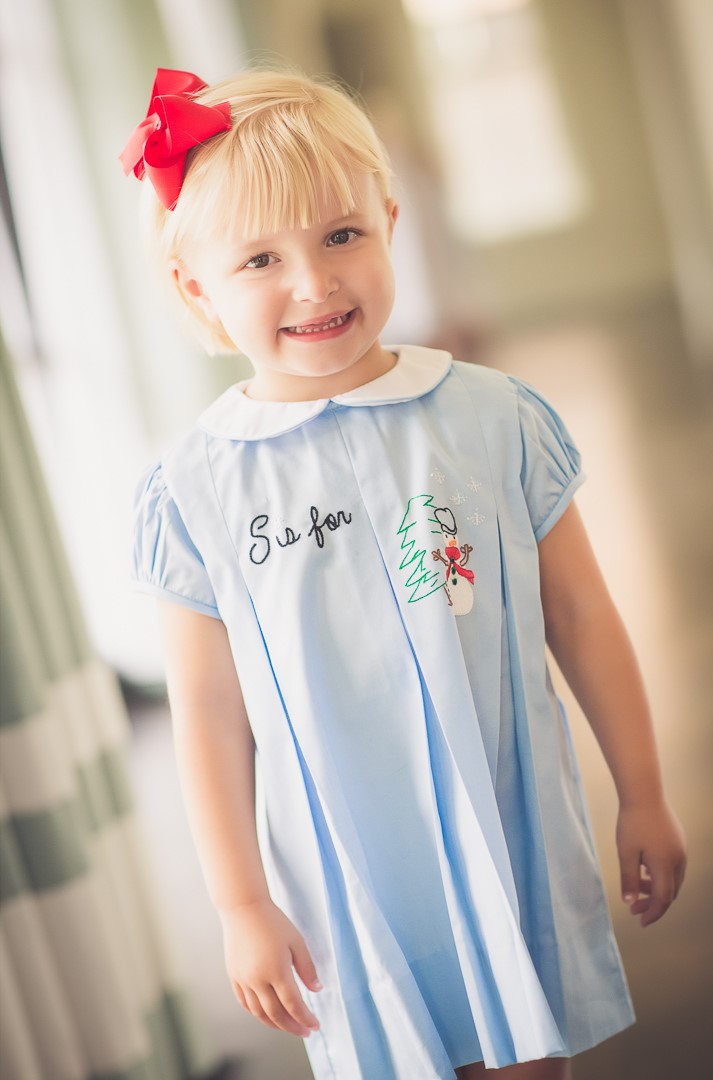 S is for Snowman Dress
This sweet dress is a nice deviation from the normal red and green colors of Christmas. The combination of a light blue hue with snowman stitching makes for a winter wonderful ensemble!
We hope you love these preppy, classic pieces as much as we do! To purchase one of these items, please email us at [email protected] or call 229.226.2466!